Concordia Wellness provides expert massage therapy that enhances health and quality of living for a diverse clientele - office workers, athletes, people with all sorts of medical conditions, youthful people and the young-at-heart. The approach for each session is tailored to your circumstances. Treatment may be geared towards stress reduction, pain relief, easing areas of tension, or to address a particular condition.
Kim Magraw - Licensed Massage Therapist and Owner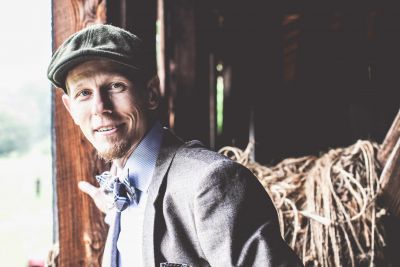 My commitment to healing touch took hold in the summer of 2007. As my grandmother's health waned I witnessed the isolation and absence of caring touch experienced by many elderly and terminally ill. This window of awareness gave me insight into the value of caring touch for humanity as a whole.

Soon afterwards, I started my massage therapy education at the Potomac Massage Training Institute in Washington, DC. My training totaled more than 700 hours in academic and practical settings, encompassing an array of techniques and modalities with an overall focus on deep tissue and Swedish massage. In autumn of 2013 I relocated to Portland, Oregon, and launched Concordia Wellness.

Concordia Wellness is an in-network provider with several health insurance companies and is a contracted massage therapy vendor with Multnomah County. In addition, I am an instructor at the East West College of the Healing Arts in Portland, Oregon.
I have developed my expertise with additional training:
Oncology mass

age and caregiving at the end of life, including several courses with Lauren Cates of Lighthold

Trager Approach

, Level 1 training

Structural Bodywork - focusing on myofascial techniques

Nepali Ayurvedic Massage with Himalayan Healers in Kathmandu

Reiki Level 1 attunement

Hospice volunteer training

Basic training in other modalities including craniosacral bodywork, reflexology, and more.
Oregon License Number: 19492
California Certification Number: 4194