About
Concordia Wellness, LLC, provides expert massage therapy that enhances health and quality of living for a diverse clientele - office workers, athletes, people with all sorts of medical conditions, youthful people and the young-at-heart. The approach for each session is tailored to your circumstances. Treatment may be geared towards stress reduction, pain relief, easing areas of tension, or to address a particular condition. We enjoy working with all populations and prioritize providing a safe space for all bodies.
Kim Magraw - Licensed Massage Therapist (OR Lic. #19492)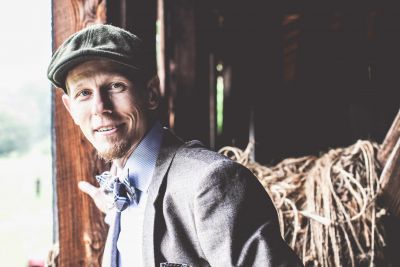 Kim's commitment to healing touch took hold in the summer of 2007. As his grandmother's health waned he witnessed the isolation and absence of caring touch experienced by many elderly and terminally ill. This window of awareness gave him insight into the value of caring touch for humanity as a whole.
Soon afterwards, Kim started his massage therapy education at the Potomac Massage Training Institute in Washington, DC. His training encompassed both physical and metaphysical aspects of touch and incorporated an array of techniques and modalities with an overall focus on deep tissue and Swedish massage. Over the years, Kim has further developed his practice with training in oncology massage, end-of-life caring touch, the Trager Approach, Structural Bodywork, Reiki, and more.
Outside the world of massage, Kim is drawn to the great outdoors, good reads, and yummy foods, and engages in community building, writing, learning, and sharing.
"I had a great massage with Kim at Concordia Wellness yesterday! His skill and expertise really helped with a chronic knee issue...The session was balancing, stress relieving and therapeutic. I came out feeling lighter and brighter." - Trish S., January 2021 (See more reviews here)
Sarah Solano, Licensed Massage Therapist (OR Lic. #26212)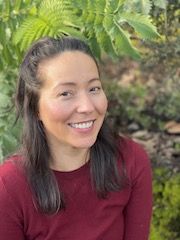 Sarah's love for massage therapy began as a client. This was her first experience building a therapeutic relationship with a health practitioner which she found educational and enriching. With an eagerness to develop new skills and listen more deeply to her mind and body, Sarah entered East West College of the Healing Arts. Her in-depth education instilled a strong foundation in deep tissue and Swedish massage, incorporating focused training in modalities such as Neuromuscular and Craniosacral therapies.
She believes her role is that of a facilitator and that there is an innate ability of the body to heal itself. As a bodyworker, she values curiosity, safe touch, and deep (though not painful) strokes with moments of stillness. Sarah has personally found profound relief through more gentle bodywork approaches. She is pursuing deeper education in Craniosacral massage, a modality from which both she and her daughter Evie have benefited immensely.
In her time outside of the studio, Sarah enjoys going to see movies at the theater, live outdoor music, connecting with friends over delicious food, and exploring the Pacific Northwest with her husband, daughter, and Shepherd-mix.
Review of Sarah: "[My massage] was wonderful in every way! I feel very rejuvenated and my leg is all better. Thanks again, I really needed that." - Denise S., February 2021 (See more reviews here)